A piece by Fabio Liberti and Emanuele Rosa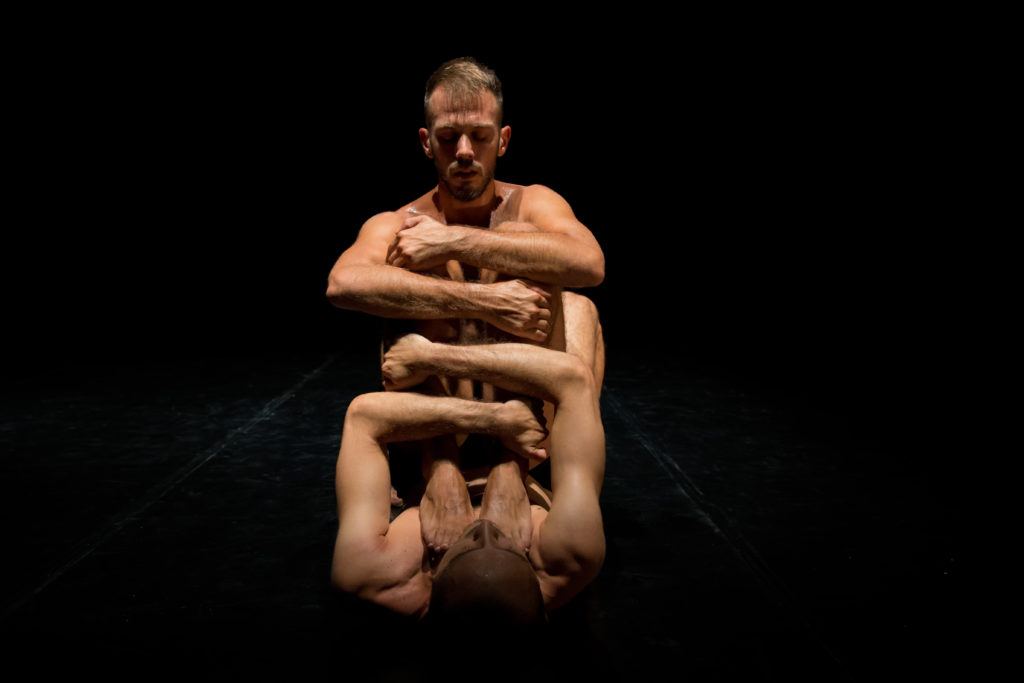 "The reality dissolves. It does not matter if I have missed myself. I have found parts of me that I ignored before. I got lost in this white endless space, which is nothing more than myself."

As if, I have missed myself investigates the out-of-the-body experience through the body itself, and the fascinating dualism of mind and body. In approaching the topic, discussion opens on the notion of self, our definition of personality and how such concepts are understood and valued in our society.

The authors would like to put the attention to the social pressure that exists on being one, defined by one clear and rational personality and to the attempt to rationalize and categorize our sense of self in one part instead of embracing a multidimensional ideal. In this sense the project strives to promote conversation on personality, identity and the psyche.

As if, I have missed myself represents the first project that combines the choreographic practice of Fabio Liberti and Emanuele Rosa, both authors and performers of the piece. The collaboration has born as an intense exchange of ideas and instinctive artistic connection and the project has been defined during three residency periods – two in Denmark, at Performing Arts Platform and at Bora Bora Dans & Visuelt Teater in Aarhus, and one in Italy at Teatro del Lemming in Italy.
PREMIERE in November 2020 at BORA BORA Dans & Visuelt Teater (Århus, DK)
PERFORMERS and CHOREOGRAPHERS: Emanuele Rosa and Fabio Liberti
LIGHT and VIDEO DESIGNER: Christoffer Brekne
SET and COSTUME DESIGNER: Kasper Hansen and Sophie Bellin-Hansen
DRAMATURGE: Sara Zivkovic
MUSIC: Per-Henrik Mäenpää
CHOREOGRAPHER ASSISTANT: Jernej Bizjak
PHOTO: Toke Hage and Marina Carluccio
Produced by Bora Bora Dans & Visuelt Teater
Supported by Danish Arts Foundation
Thanks to Performing Arts Platform (DK), Teatro del Lemming (IT)