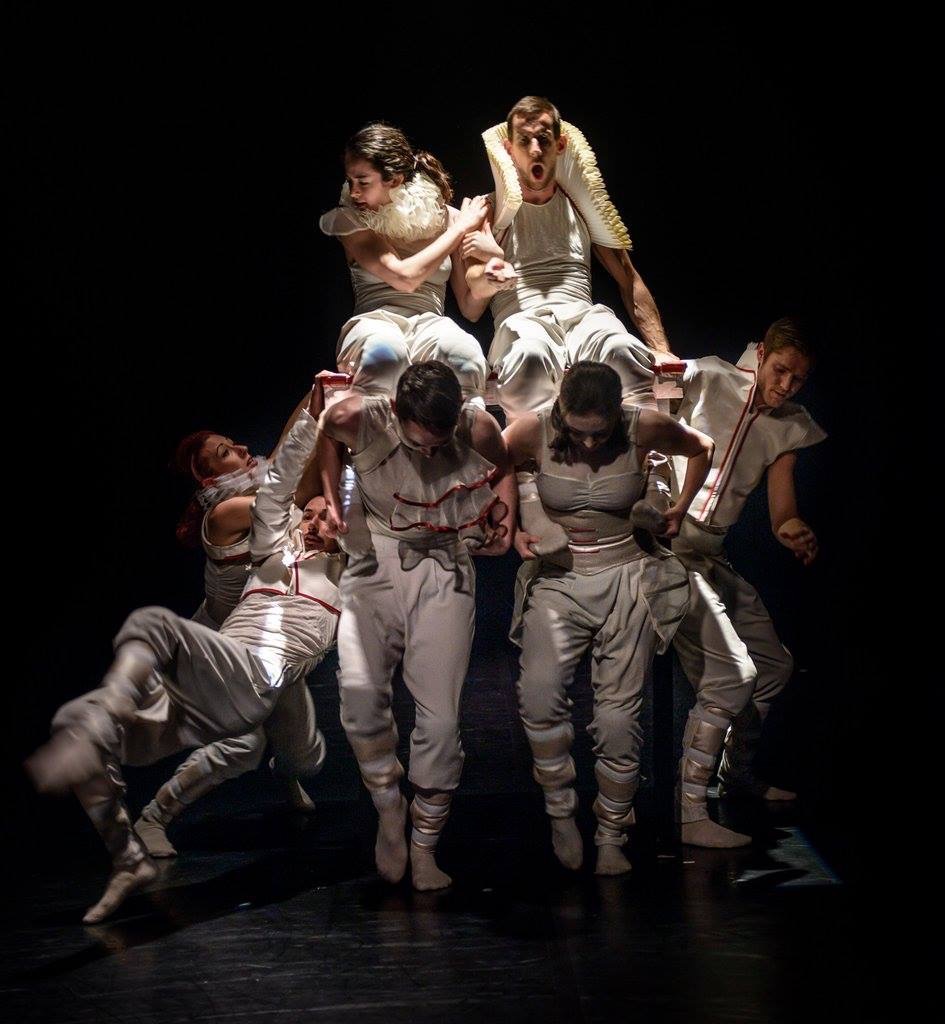 Carmina Burana is inspired by real facts and legends of medieval time. This piece gives life to a court where chanting nuns, shuffling servants, mysterious creatures, live side by side with princesses, knights and queens. It is a world where good and evil are difficult to
distinguish from.
The goliardic society that these characters create will not manage to cover their final need to give meaning to life. Their attempt to entertain themselves while leading an empty life will fail miserably, living them empty handed once and for all.

The performance was commisioned and produced by Danish Dance Theatre and premiered in Copenhagen in 2015.
Commissioned and produced by Danish Dance Theater
CREATION DATE: March 2015
PERFORMERS: 7 dancers
LENGTH: 35 min.

MUSIC: Carmina Burana composed by Carl Orff
IDEAL LOCATION: medium or big stage theater, black box theater.